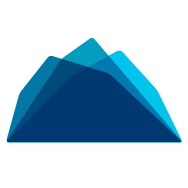 Oral And Maxillofacial Surgery And Implantology
Welcome to Bruce C. Wetmore DDS, PLLC
Your comfort is our top priority at our practice. You will be happy to know that we believe dental care is based on individual needs, and our dedicated team will provide you with the personalized, gentle care that you deserve.
Commitment is not just a word to us. It means maintaining the highest standards, providing you with essential information needed to make informed decisions about your dental care needs, and being there when you need us.
Our genuine hope for you is that our website will prove to be an important resource for learning more about our practice, facts about dental conditions and treatments, as well as recommendations.  The Noble Smile Advisor is a great video tool you can use to learn more.
Please take time to browse the site. We believe you will find it useful and interesting. Feel free to call us if you have questions or to schedule an appointment.
Your Comfort Is Our Top Priority
Dental implants are an excellent alternative to missing teeth or providing a fixed solution to dentures.  Because of their stability and support they can enhance or restore your smile with a healthy, natural look.  Learn More…
Dr. Wetmore has been practicing oral surgery in Broomfield since 2003. He completed his oral & maxillofacial surgery residency at Vanderbilt University Medical Center in 1987…click for more
We appreciate your interest in a healthier teeth and we look forward to meeting you!
Please let us know when you would like to schedule your appointment.
Bruce C. Wetmore - Oral & Maxillofacial Surgery & Implantology